Bergans
E-commerce for functional outdoor equipment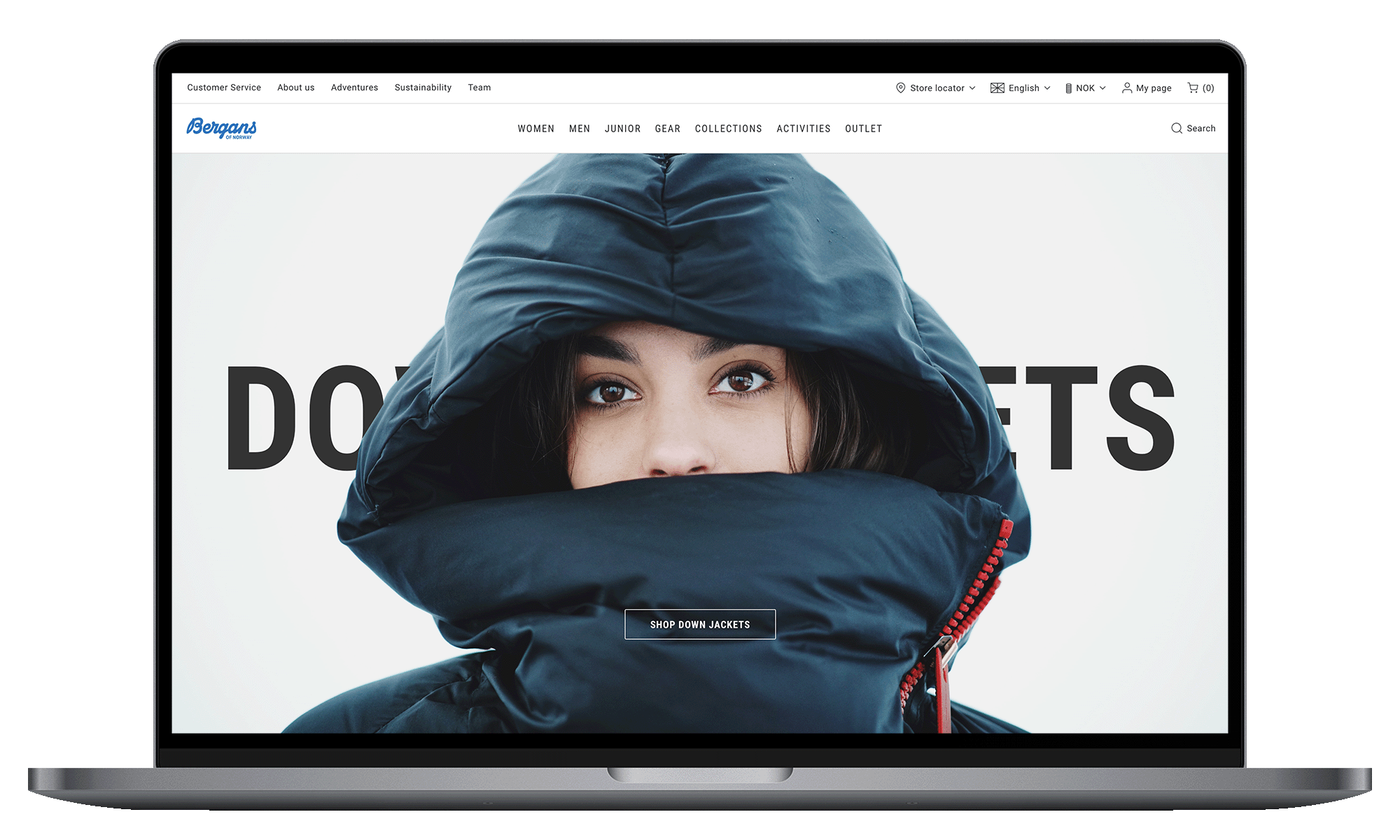 E-commerce
With over 100 years in the industry, Bergans of Norway is one of the leading players in the Nordic region in the development of functional outdoor equipment and technical garments. The company has long had a close collaboration with a team of professional polar explorers and adventurers.
Bergans had a specific need to update its website and enhance its digital solutions, particularly focusing on the functions for online product sales.
A strong requirement for the new e-commerce solution was to optimize the user experience for handheld devices like mobile phones. We created a new visual expression with improved UX design and also strengthened SEO optimization to increase traffic from one of Bergans' most important sources.